Welcome to our growing book library . We produce publications for progressive young minds. A great deal of thought goes in to our publications. The main goal is to plant positive ideas in our children's mind that will grow and benefit them. 
Representation plays a big part in giving our children confidence and love of self. In this way we can affirm he fact that they can be and do anything (and they will). 
Our books are a fun starting point that will take our children on a journey of learning through games and learning resources.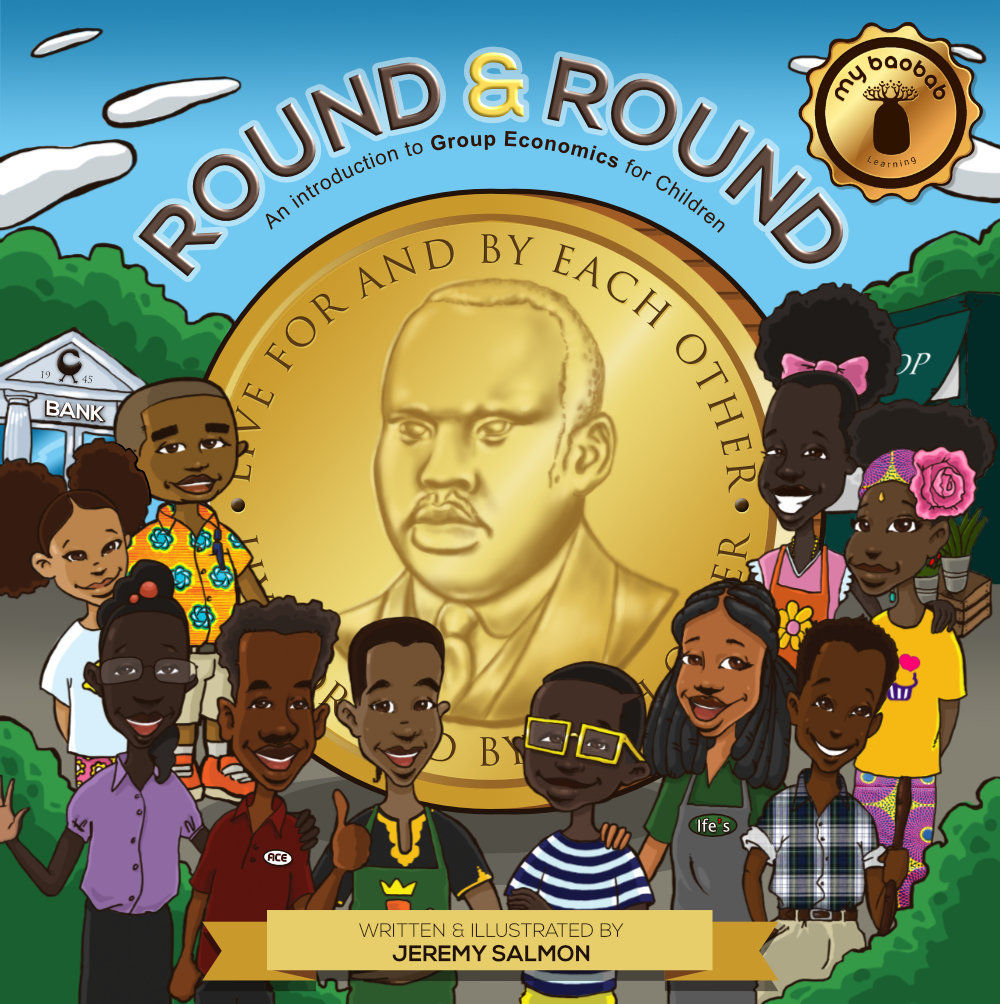 A beautifully illustrated rhyming story teaching group economics from an early age.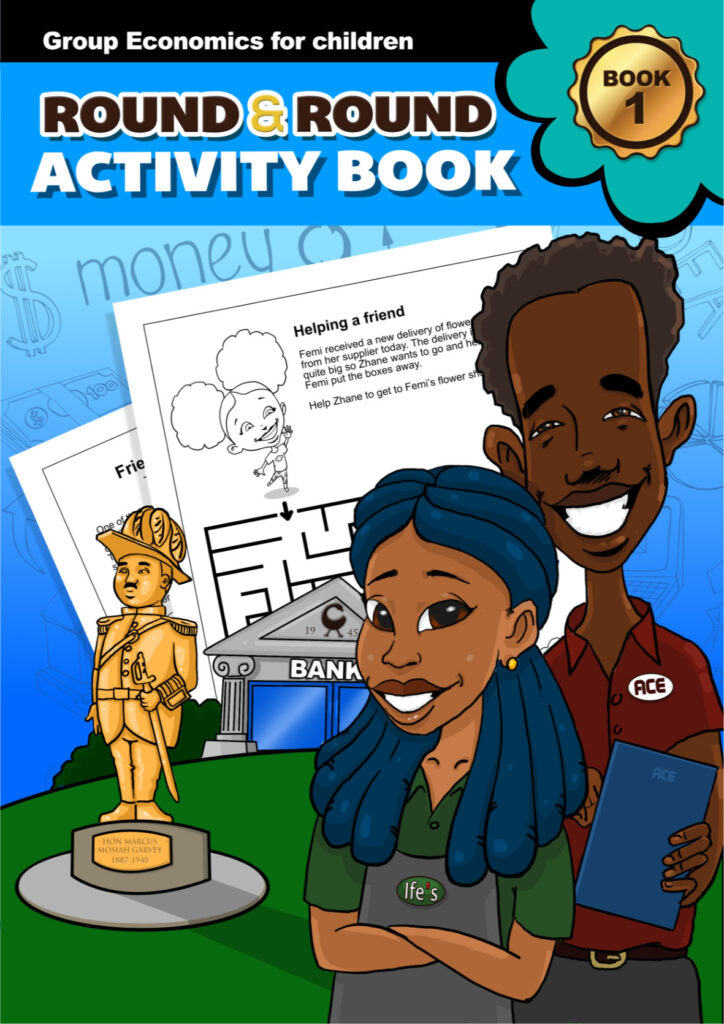 Round & Round Activity Book
Continue the conversation with your children with the fun Round & Round activity book. This great new learning resource accompanies the Round & Round story book.