We are here to support you and help equip you and your children for a better future. We have books, resources, workshops and programs available teaching vital skills through, group economics, entrepreneurship and financial literacy.
We also have a selection of FREE workbooks, lesson planners and colouring sheets to help you and your child on their educational journey. Click the buttons below to get your FREE learning resources.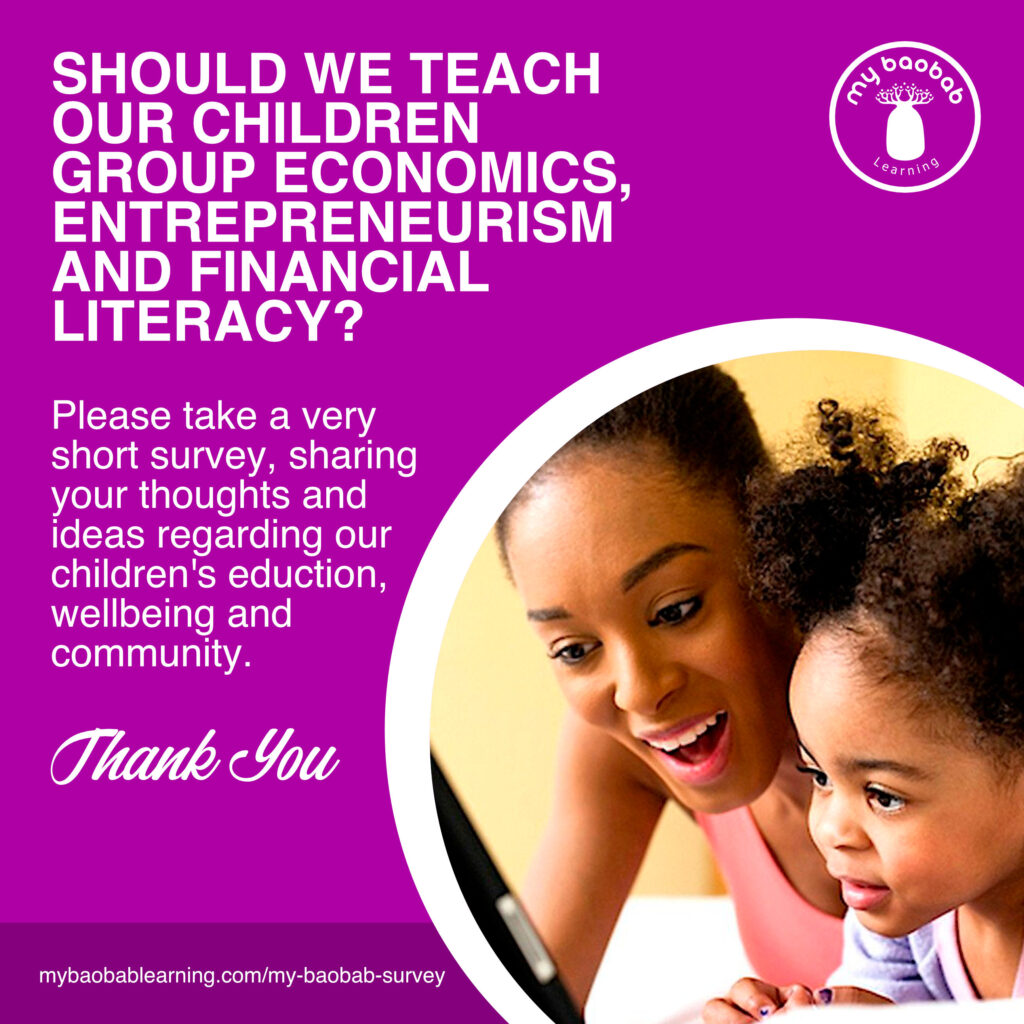 As a fellow parent I would like to know your thoughts and ideas on our children's education, wellbeing and the future of our communities.
My Baobab Learning C.I.C is dedicated to filling the gaps in children's education and rebuilding communities, so your feedback is very important to how we create our children's programs, workshops, publications, and learning resources.
The survey will only take a couple of minutes and is completely anonymous.- thank you.