FREE Quick Maths - Round & Round In The Community Work Book!
Hi there,
I'm Jeremy, father of six homeschooled children, author and illustrator of the Round & Round Book Series teaching children Group Economics and Entrepreneurism.
Often in business, you'll need to do quick calculations without using a calculator. Calculating products, customers and money can be an essential mathematical function we use in our everyday activities.
I've  developed this FREE workbook so children can learn to understand maths and how it can help them in a real world settings. This fun learning resource will help students with addition, multiplication, subtraction and division while teaching the fundamentals of group economics and entrepreneurship.
Quick maths is a fun way to explain the importance of keeping the money circulating with in a community. This content is also suitable for children age 7 to 11 years and key stage 2 maths students.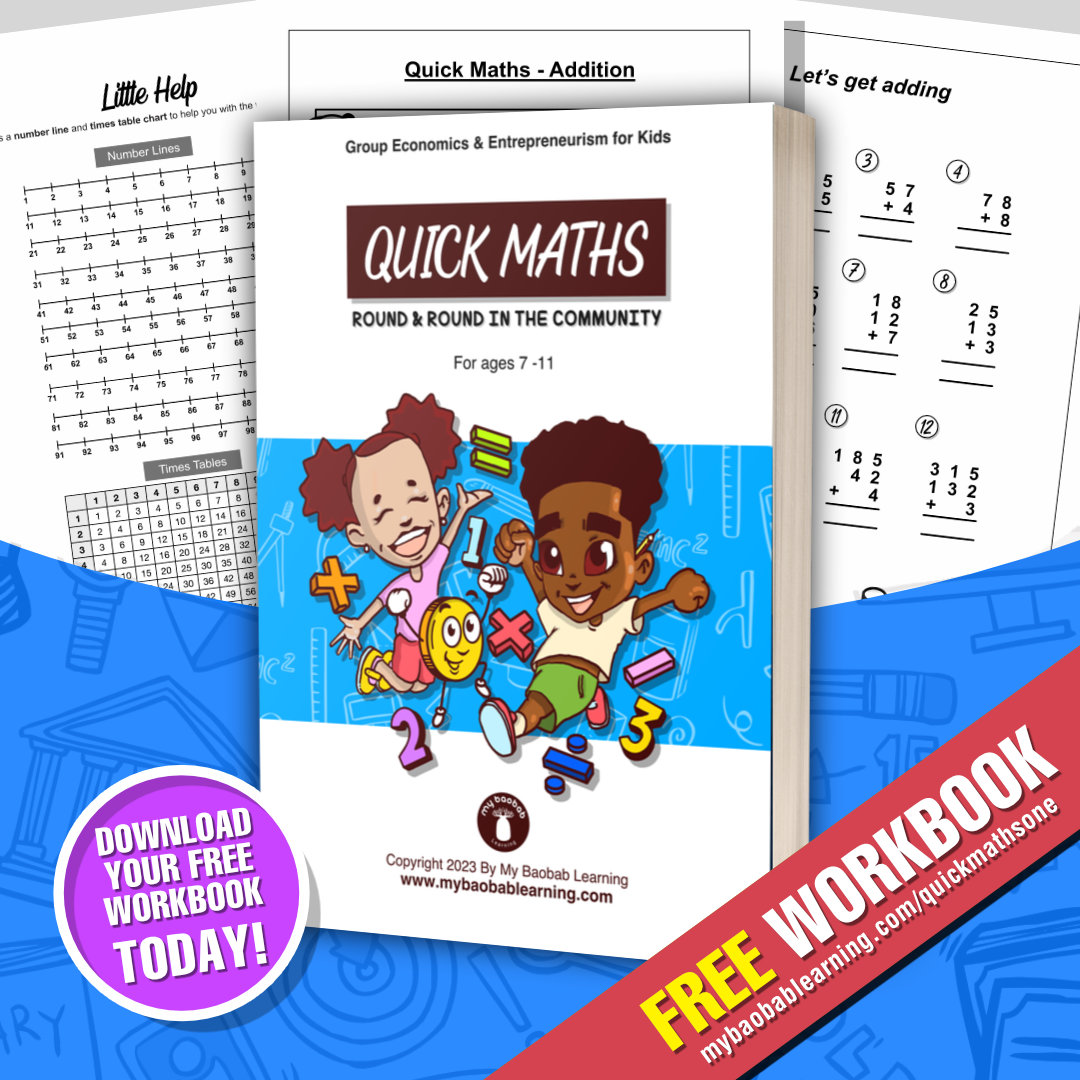 The Quick Maths – Round & Round in the Community work book is a 22 page downloadable document full of fun mathematic questions that will keep your child engaged. There are clear instructions examples that will help parents, teachers and students. Our loveable character "Coinie" will help guide you trough the workbook. Number lines and a time table has be provided as will as the answers at the back of the book. This work book can be used in conjunction with the other publications in the "Round and Round" collection.
This is a very helpful resource for parents, homeschoolers and educators and hope this will be a valuable addition to your children's education.
Download Your FREE Printable Quick Maths - Round & Round In The Community Work Book!
Get your 22-page work book by subscribing to the My Baobab Village below.
We respect your privacy. Unsubscribe at any time.