HELPING PARENTS EQUIP THEIR CHILD FOR A BETTER FUTURE – Teaching Group Economics For Kids | Entrepreneurship and Financial Education
Entrepreneurism and Group Economics for Children
From small seeds grow mighty trees!
Your feedback is very important to us. It makes our services and products much better and helps us reach more people. Thank you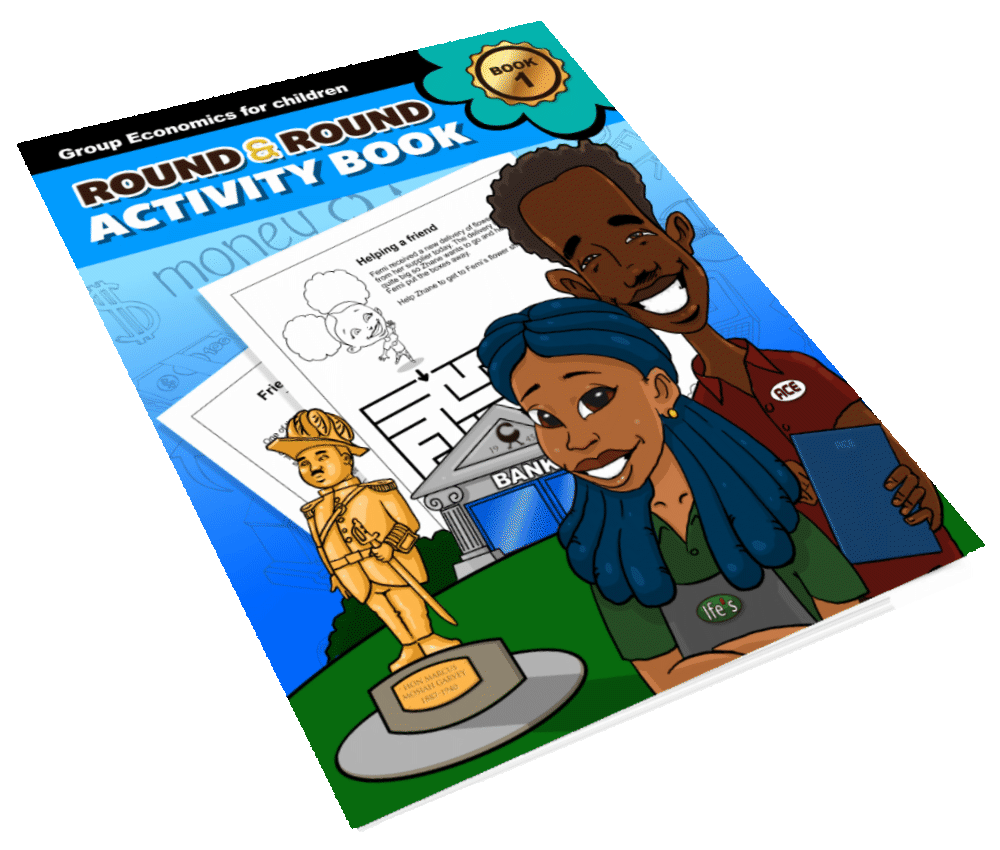 JOIN THE MY BAOBAB VILLAGE!
Be the first to know about all our upcoming products, offers, events and services! 
Round & Round Ebook Series with FREE Lesson Planner
This complete learning combo package contains all 3 Ebooks from the Round & Round book series and a 26 page Group Economics & Entrepreneurism Lesson Planner!!
ORDER YOUR COPIES TODAY
£9.99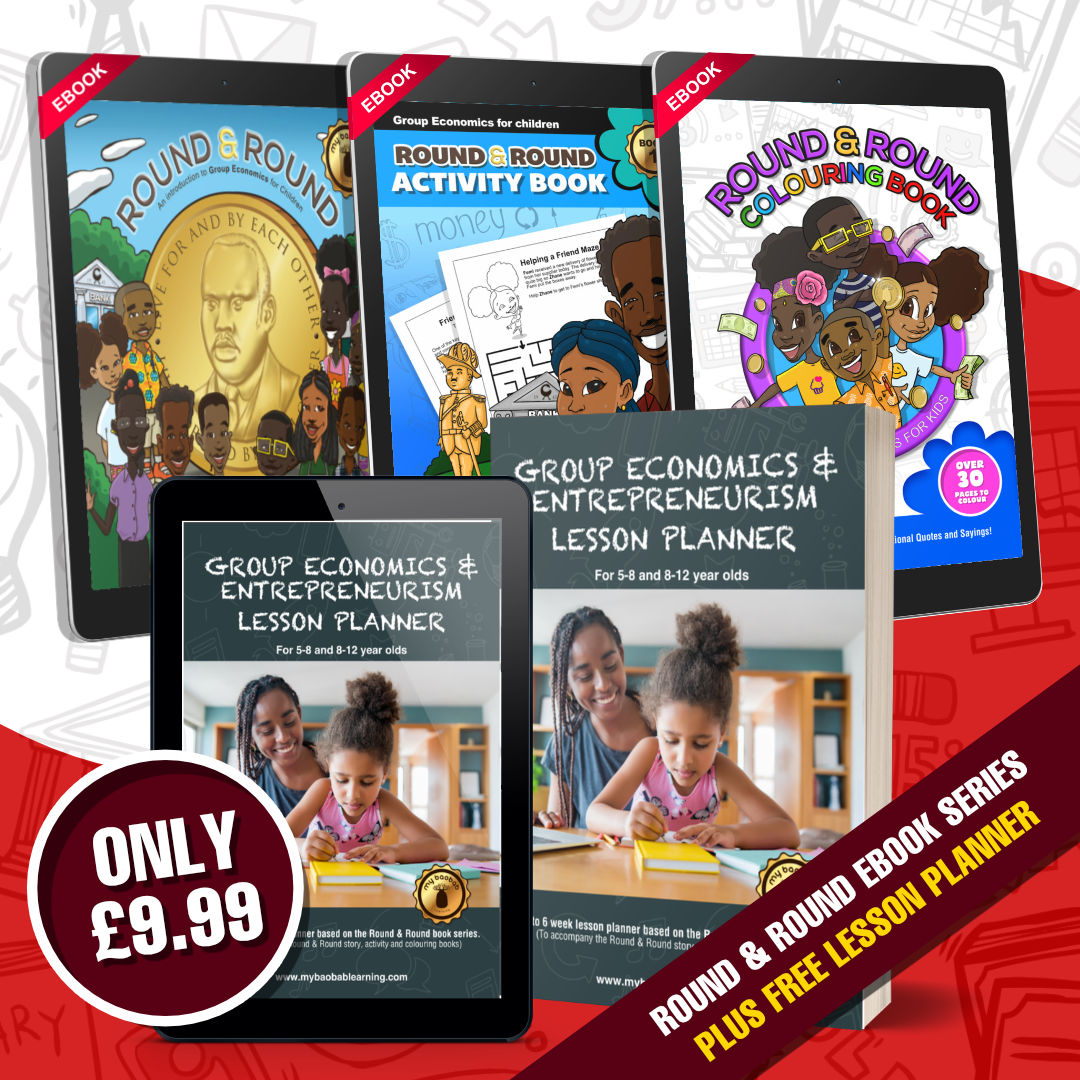 Round & Round Physical Book Series Combo
The Round & Round book series is a great introduction to Group Economics and Entrepreneurism for kids
DOWNLOAD YOUR COPIES TODAY
£19.00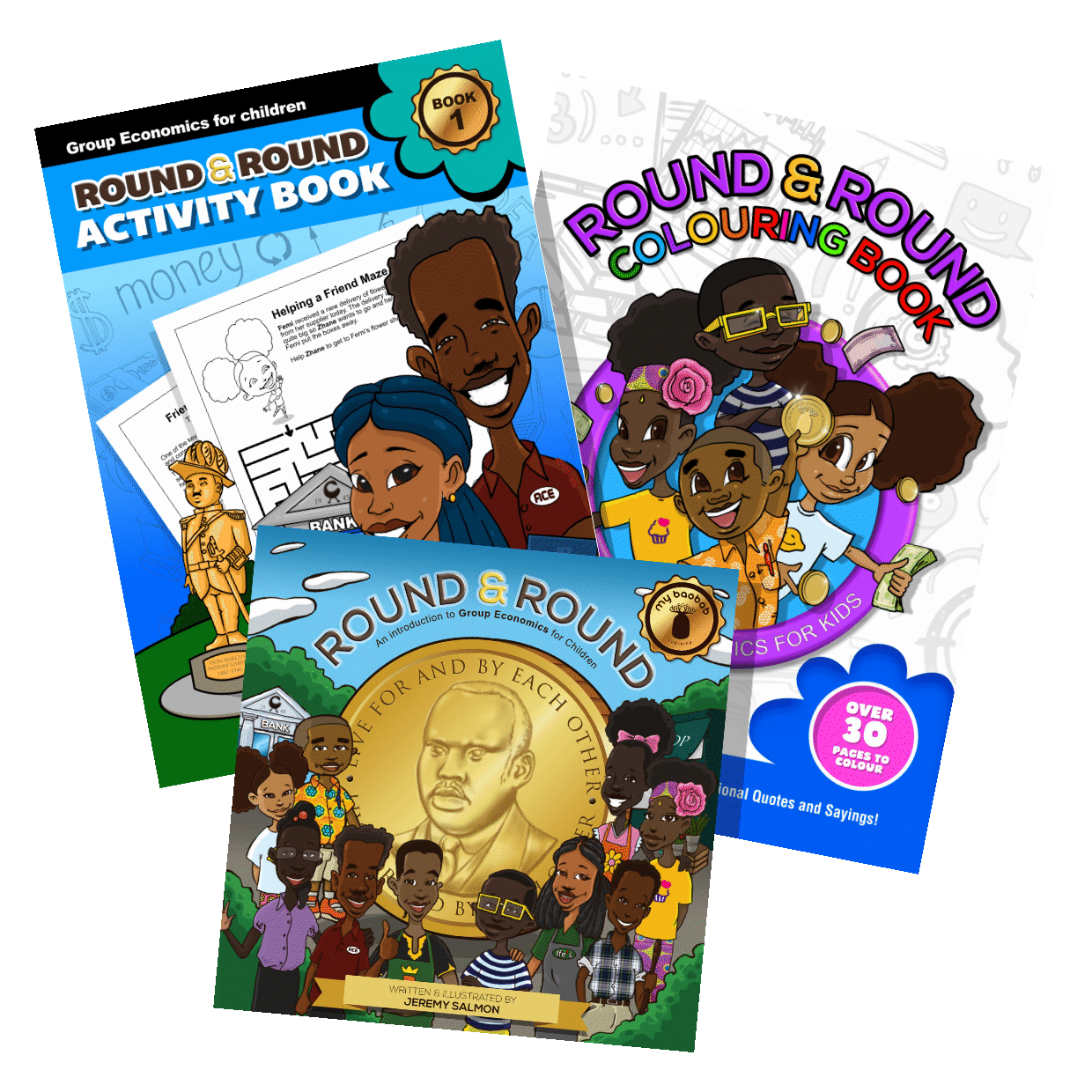 The Round and Round book series is now available as downloadable  EBOOKS! Enjoy this popular book series from the comfort of your own devices.
DOWNLOAD YOUR COPIES TODAY
From only £4.99 each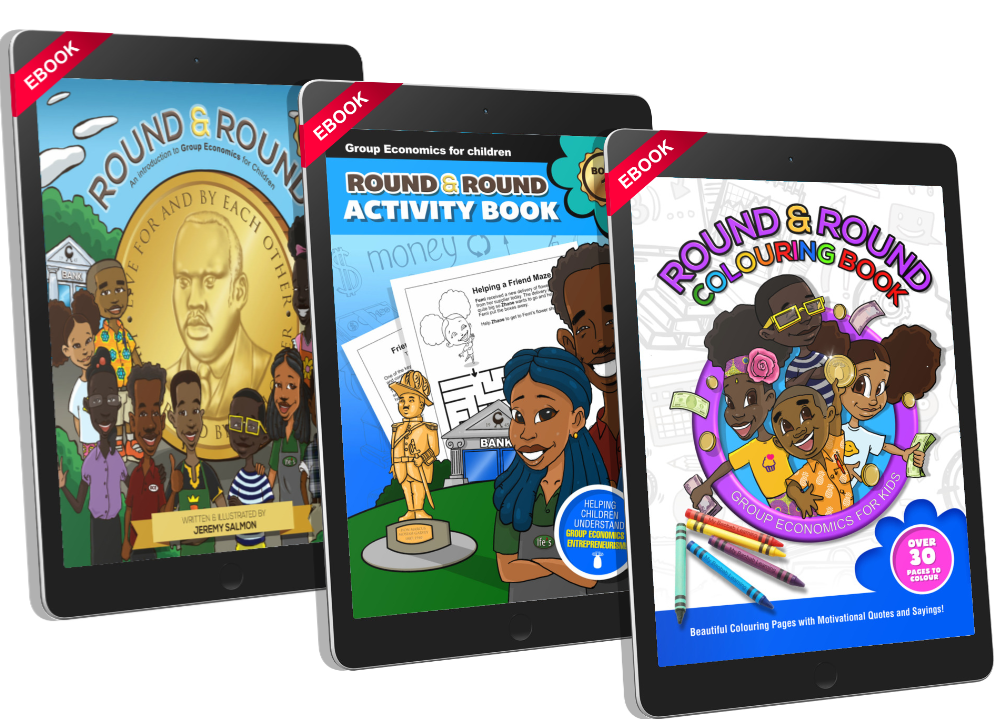 FREE Workbooks & Recources
Round & Round Book Review
Check out this book review by the lovely Kayla from "Story Time With Kayla"
18 POWERFUL AFFIRMATIONS FOR KIDS
Say these positive affirmations everyday to help promote confidence, self esteem and a positive growth mindset.
For more great, fun and educational content, please subscribe to our youtube Channel
Parents & Guardians
Resources for parents
Schools & Educators
Resources for Scools and educators
Check out our Testimonials?
I'm so excited, I just received my books! I've got my coloring pencils, crayons and my thinking cap on, eager to learn and have fun along the way! Thank you so much for delivering the utmost quality and excellence! These books are awesome sausome! 🙏🏾😋
Five starts for this masterpiece. I just read it to my boy and was very impressed with the rhyme, the beautiful illustrations, the child-friendly insight into economics and the moral of the story which shows, we ultimately see a return on our investment. (I won't give too much away, just buy the book to see what I'm talking about.) Also added value with historical references at the end. Very pleased with my purchase.
I saw a post in a home educating what's app group and I thought I'd order the book first. I was intrigued to see how it was written and worded and what our children would understand about how they can support and start their own businesses. Early days but so far their feedback is; ' I will support people that I see selling outside of their homes too.' ' I like the names in the story.'
I recently found this book online and ordered it for my children. It's all about group economics and buying from each other, business and how to keep money inside of a community. It's a really, really, really cute book and great for kids.
I received the books and they're so amazing. Thank you so much. Prier I told my children I have a great brother in England that is a great illustrator, designer and does great stuff for children and they got so excited! Now that they received the books they're over the sun. I really appreciate it, thank you so much. Keep up the great work. That's what we need. This is inspiration for the young ones to hopefully create great economics for the black communities later on in life. Really appreciate it and look forward to the next ones.
My Girls Love it!!!! "Mommy she looks like me"…… 🌟🌟🌟🌟🌟 ( We hope that future generations will learn the fundamentals of group economics so they will go on to start businesses, work together and build communities! www.mybaobablearning.com ) Big ups family; you have our support 🤞🏾
Love this book . Gifted it to my Godson and God daughter . They absolutely love the message and it's great importance. Highly recommend
An excellent resource. inspirational.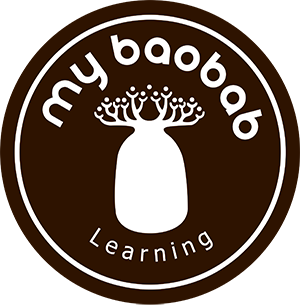 What is My Baobab Learning?
The name "My Baobab Learning" is derived from the quote "From small seeds grow mighty trees." The mighty African baobab tree starts life as a small seed as do our children that soon grow to greatness if nurtured.
My Baobab Learning is a Community Interest Company (C.I.C) that puts the development and eduction of young people first. We work with schools, parents, government agencies and other stakeholders to support young people.
We provide training, publications, learning resources and mentorship to disenfranchised young people, helping them work together, build their own businesses that can benefit them self and their communities.
About the author/ illustrator
Jeremy Salmon is a father of six, a husband to one and a brother to all. He started his career as a professional freelance illustrator working for various publications and organisations.
As a lover of the fine arts Jeremy has exhibited in a number of art exhibitions and was the curator of his own UK tour exhibition "Lawless Justice" in conjunction with "Project Rise Up" and "Amnesty International…"
Our Partners, Sponsors & Funders