Got a bookstore, school, library or would just like to purchase our publications in bulk? Get FREE shipping on all wholesale orders. Select the wholesale pack that works for you…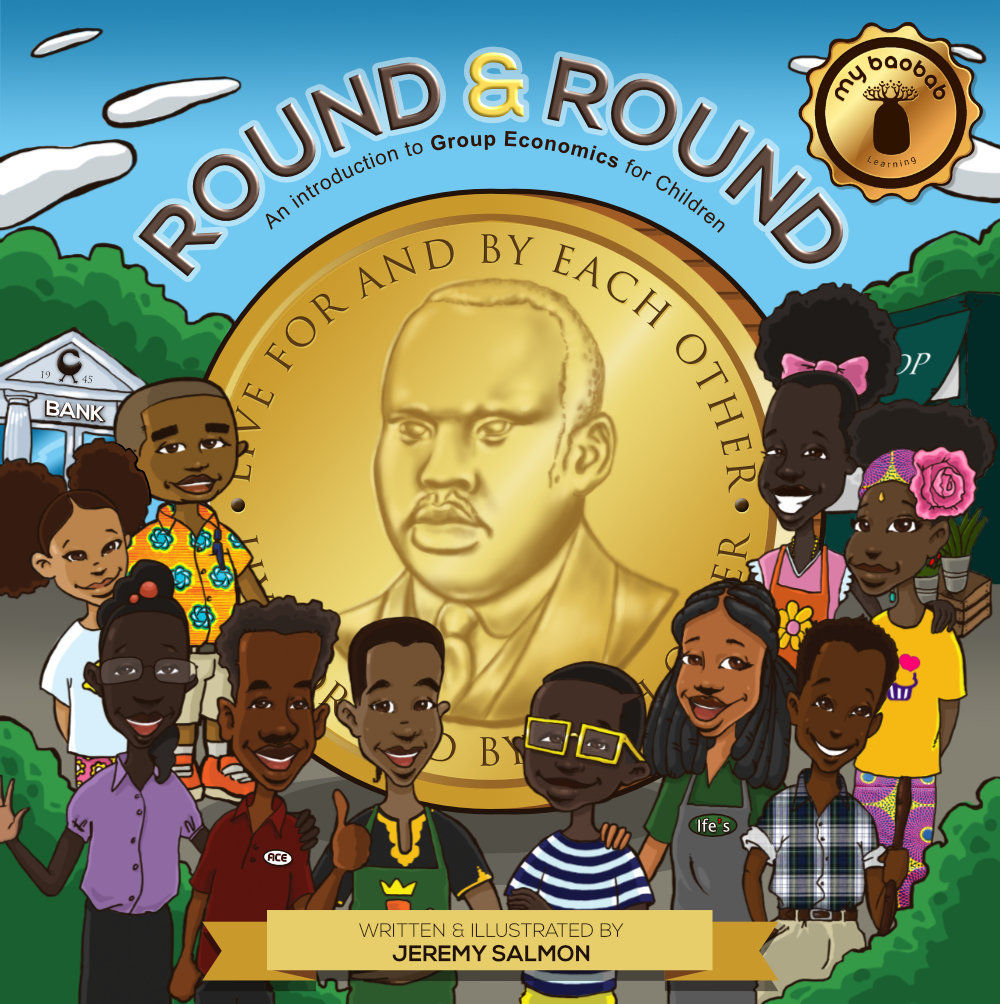 Round & Round is beautifully illustrated rhyming story book teaching group economics from an early age.
It is about a community of young business owners that support, buy and sell to one another. This book encourages our children to build business and work together to ensure a better future.
Product details
Paperback: 30 pages
Publisher: Salmon Hall Publishing Ltd (21 Aug. 2018)
Language: English
ISBN-10: 1916467407
ISBN-13: 978-1916467408
Product Dimensions: 21.6 x 0.2 x 21.6 cm
SILVER PACK
10 - 25 BOOKS
FREE Promotional A3 Poster
FREE Promotional A3 Poster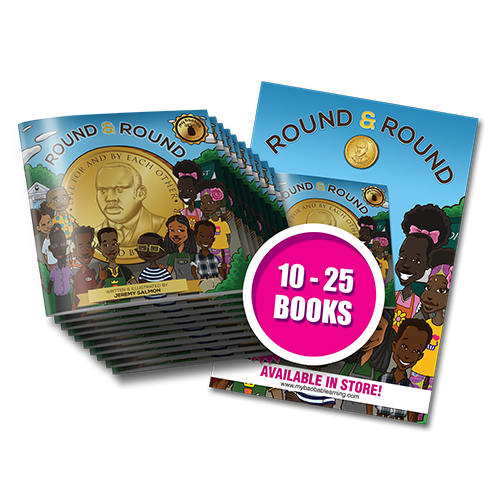 Round & Round Silver Package
Wholesale Order
10-25 Books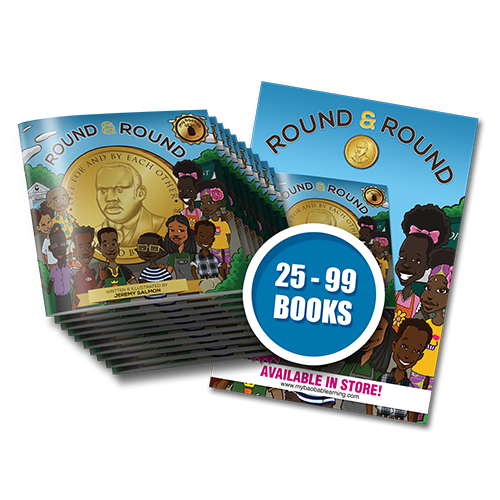 Round & Round Gold Package
Wholesale Order
25-99 Books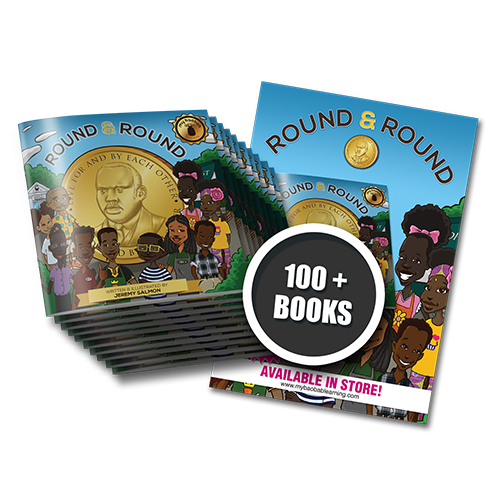 Round & Round Platinum Package
Wholesale Order
100+  Books