Got a bookstore, school, library or would just like to purchase our publications in bulk? Get FREE shipping on all wholesale orders. Select the wholesale pack that works for you… 
Please note: FREE shipping only applies to main land United Kingdom Only.
Round & Round Activity Book One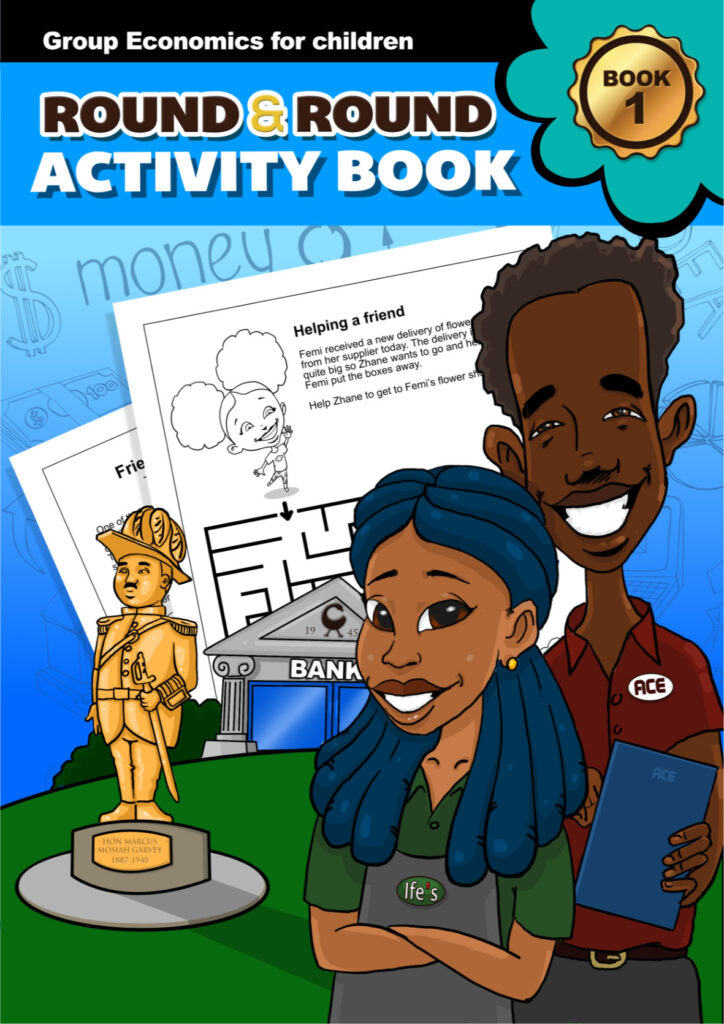 The Round and Round Activity book was created to accompany the Round and Round story book to give children a better understanding of group economics and entrepreneurism. In this fun activity book they will learn the importance of working together, community and basic business. We hope that future generations will learn the fundamentals of group economics so they will go on to start business, work together and build communities!
Product details
Paperback: 52 pages
Publisher: Salmon Hall Publishing Ltd (30 May 2022)
Language: English
ISBN-10: 1916467431
ISBN-13: 978-1916467439
Product Dimensions: 21cm x 29.7cm (A4)
SILVER PACK
10 - 25 BOOKS
FREE Promotional A3 Poster
FREE Promotional A3 Poster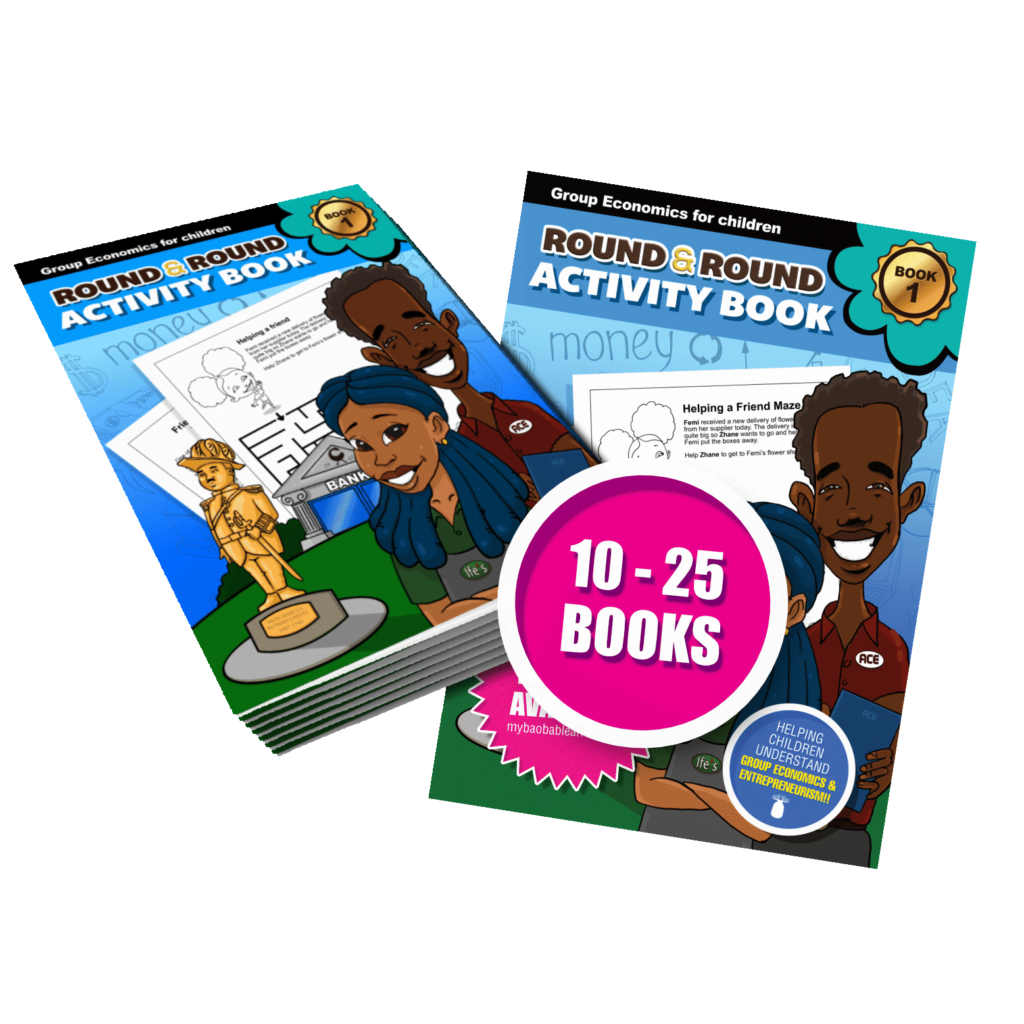 Round & Round Silver Package
Wholesale Order
10-25 Books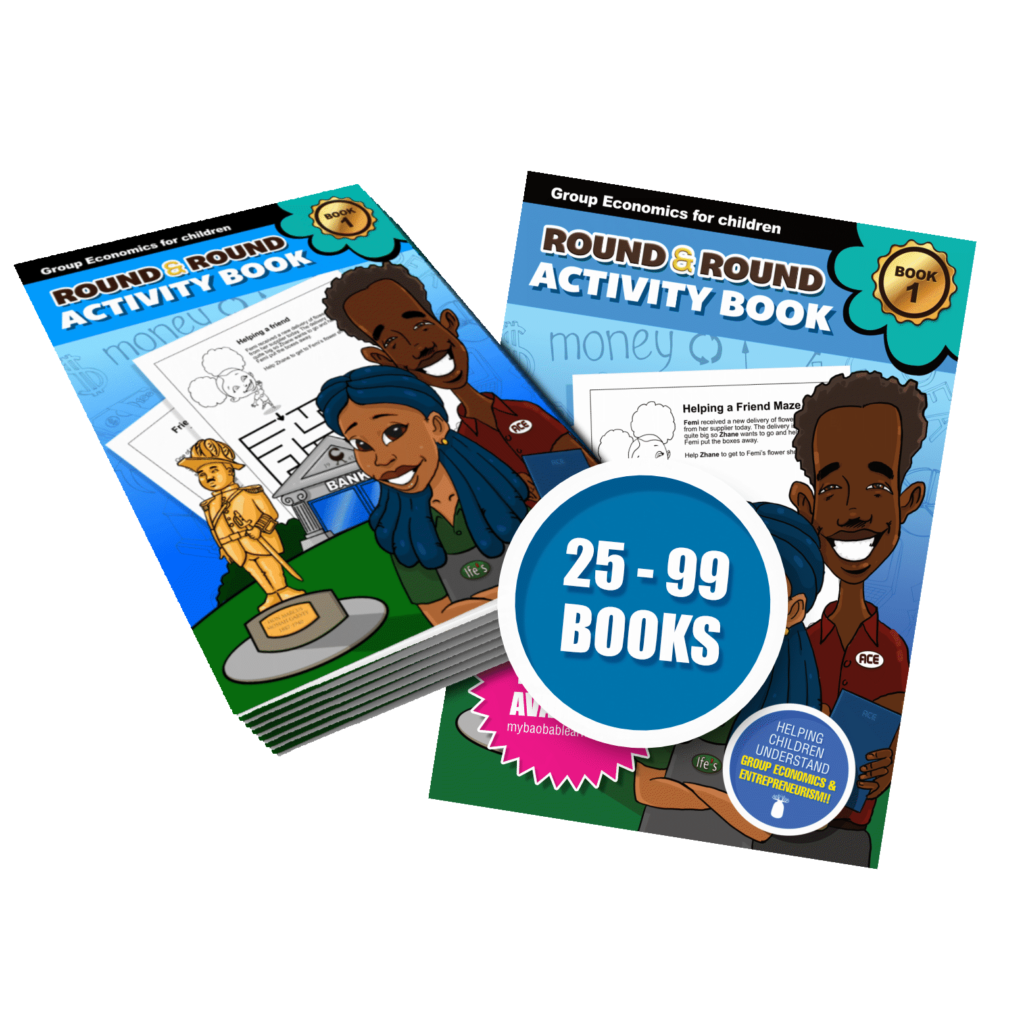 Round & Round Gold Package
Wholesale Order
25-99 Books
Round & Round Platinum Package
Wholesale Order
100+  Books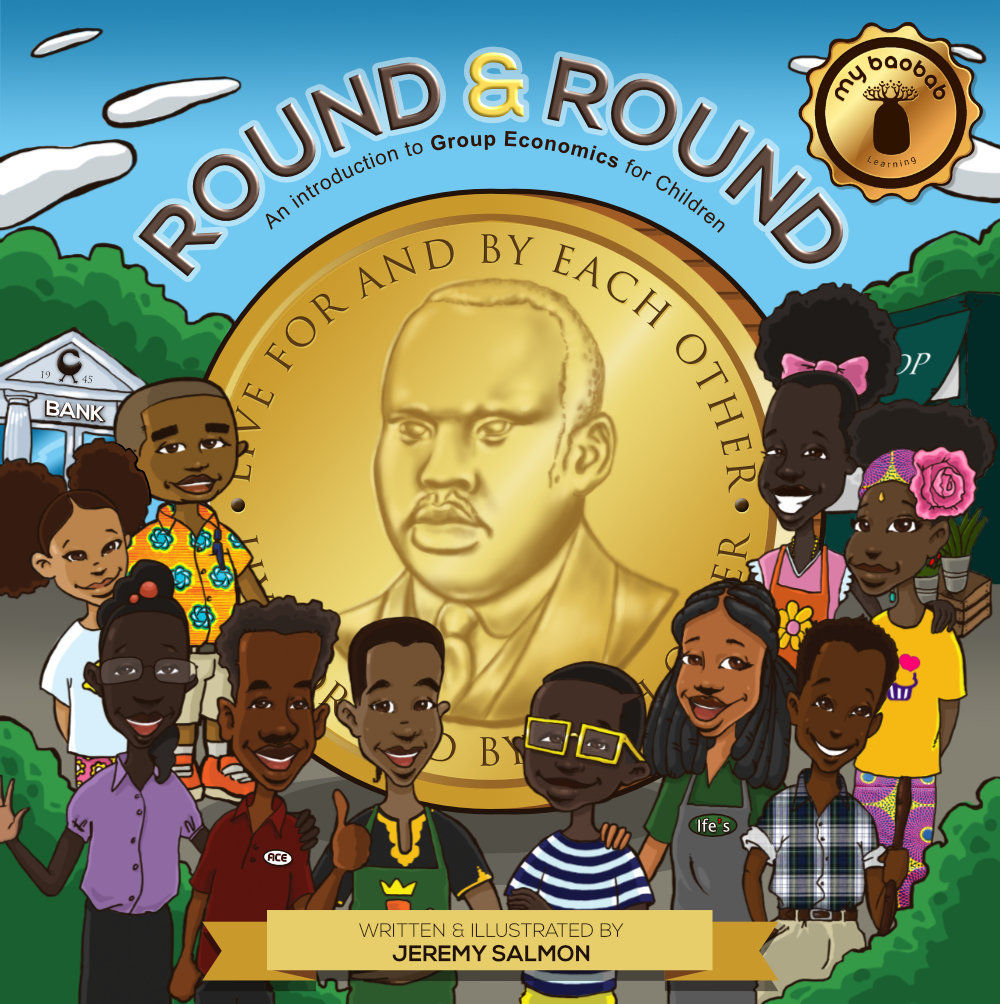 Round & Round is beautifully illustrated rhyming story book teaching group economics from an early age.
It is about a community of young business owners that support, buy and sell to one another. This book encourages our children to build business and work together to ensure a better future.
Product details
Paperback: 30 pages
Publisher: Salmon Hall Publishing Ltd (21 Aug. 2018)
Language: English
ISBN-10: 1916467407
ISBN-13: 978-1916467408
Product Dimensions: 21.6 x 0.2 x 21.6 cm
SILVER PACK
10 - 25 BOOKS
FREE Promotional A3 Poster
FREE Promotional A3 Poster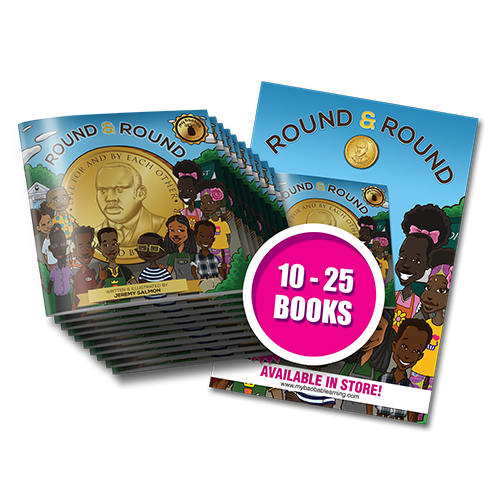 Round & Round Silver Package
Wholesale Order
10-25 Books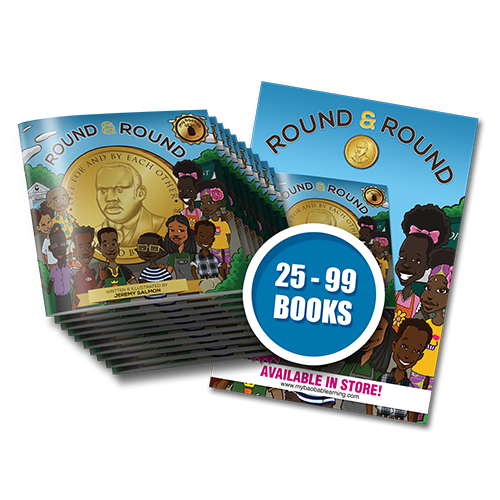 Round & Round Gold Package
Wholesale Order
25-99 Books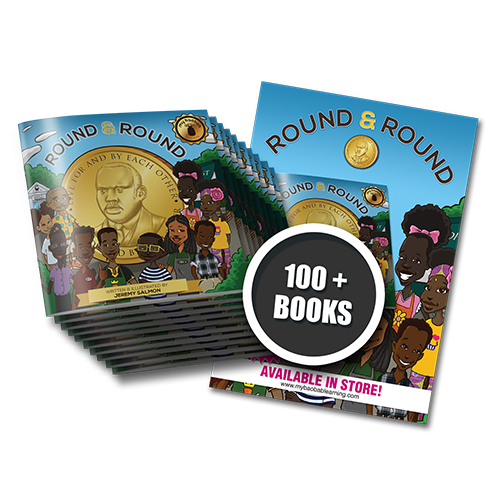 Round & Round Platinum Package
Wholesale Order
100+  Books