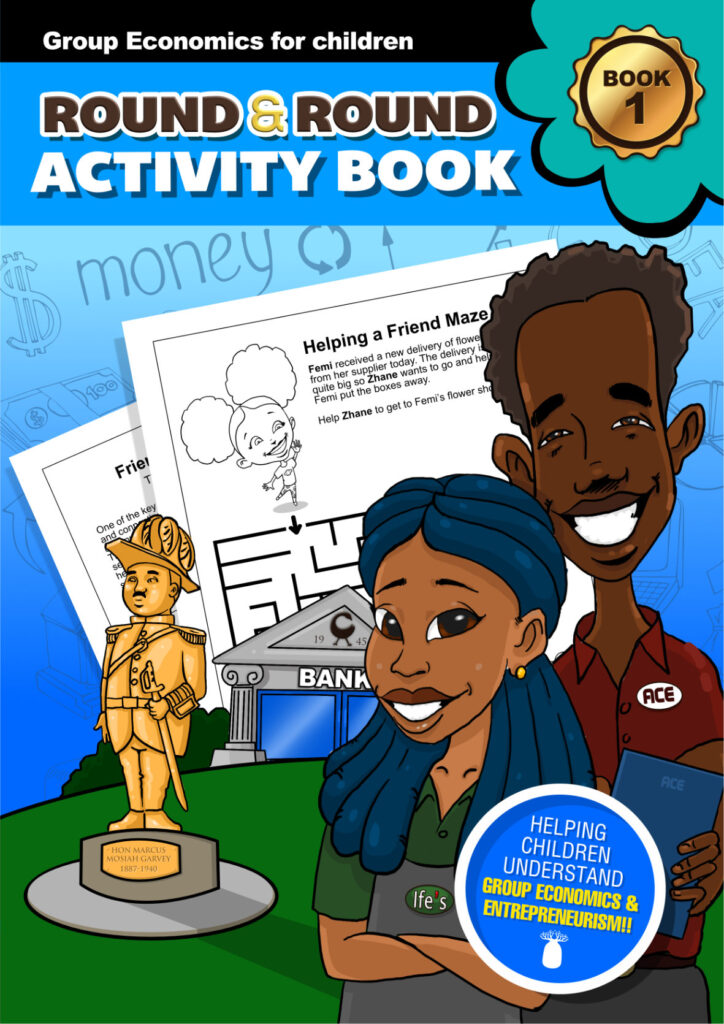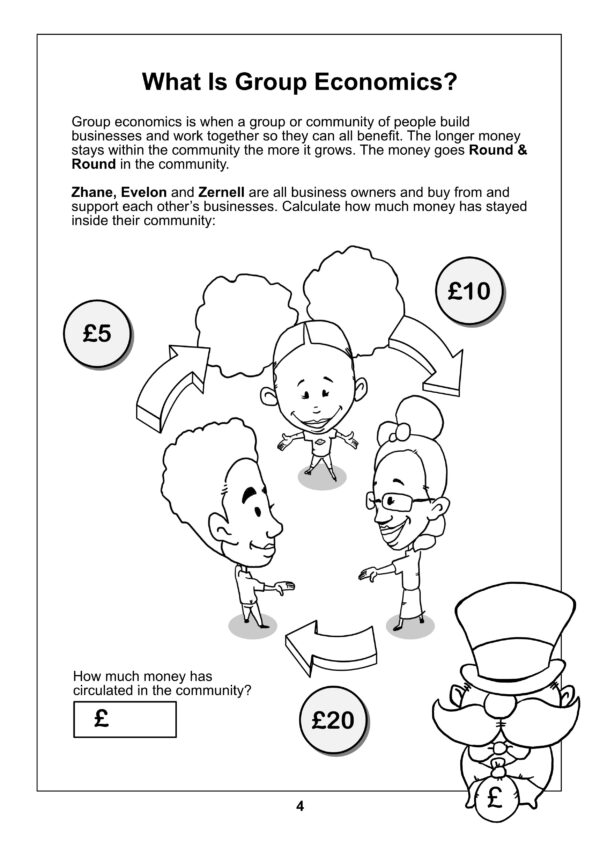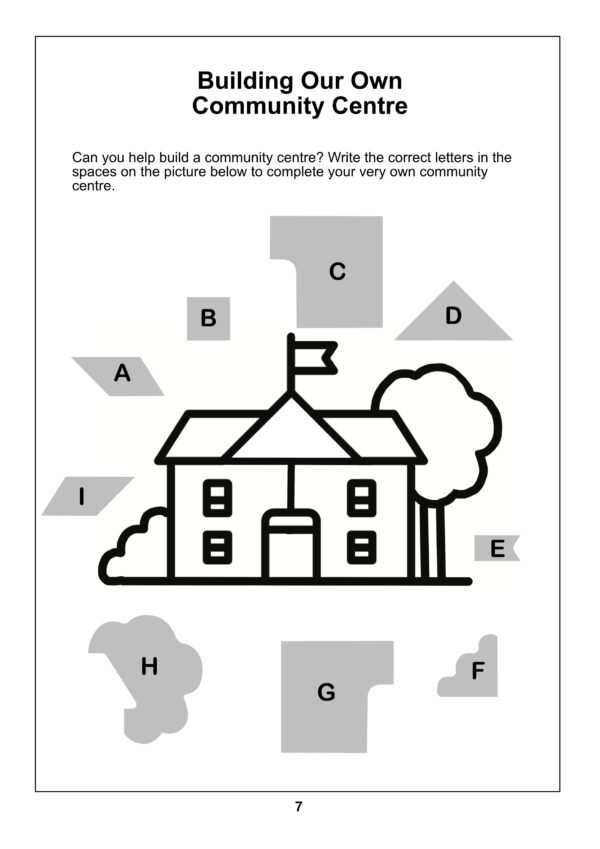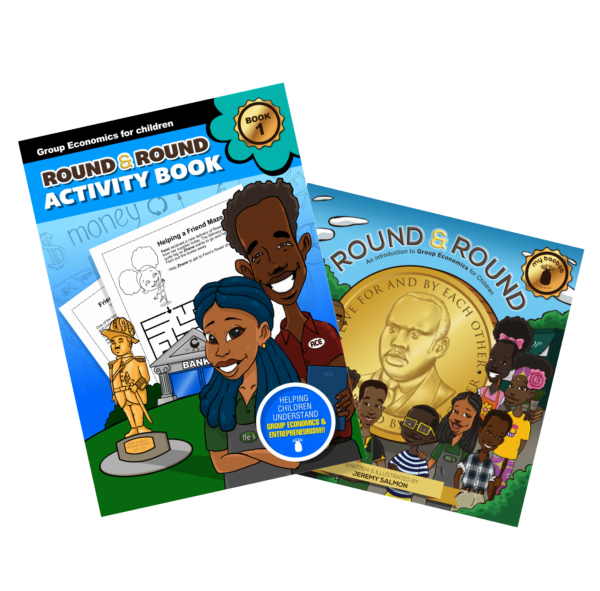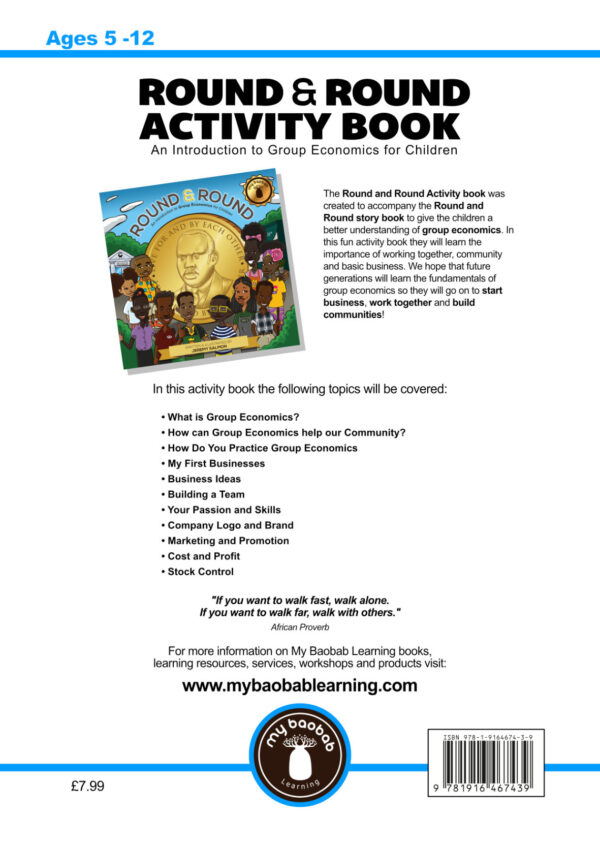 Round & Round Activity Book One
The Round and Round Activity book was created to accompany the Round and Round story book to give children a better understanding of group economics and entrepreneurism. In this fun activity book they will learn the importance of working together, community and basic business. We hope that future generations will learn the fundamentals of group economics so they will go on to start businesses, work together and build communities! 
In this activity book the following topics will be covered:
• What Is Group Economics?
• How Can Group Economics Help Our Community?
• How Do You Practice Group Economics
• My First Businesses
• Business Ideas
• Building A Team
• Your Passion and Skills
• Company Logo and Brand
• Marketing and Promotion
• Cost and Profit
• Stock Control
Paperback: 52 pages
Book dimensions: 21cm x 29.7cm (A4)
Cover: Full colour
Interior: Black and white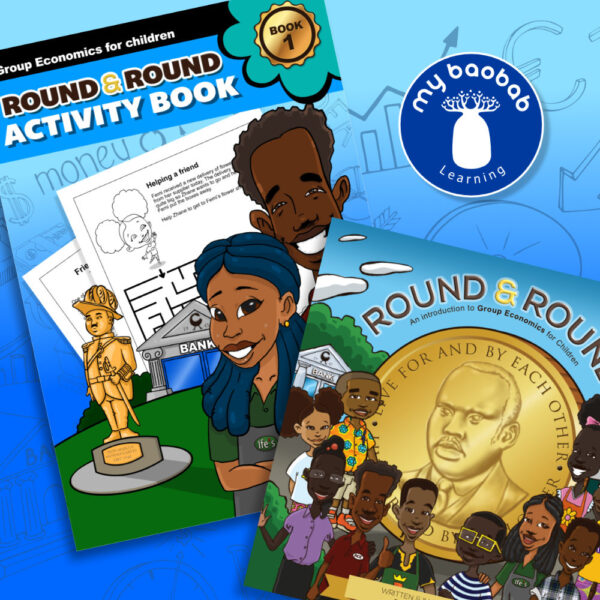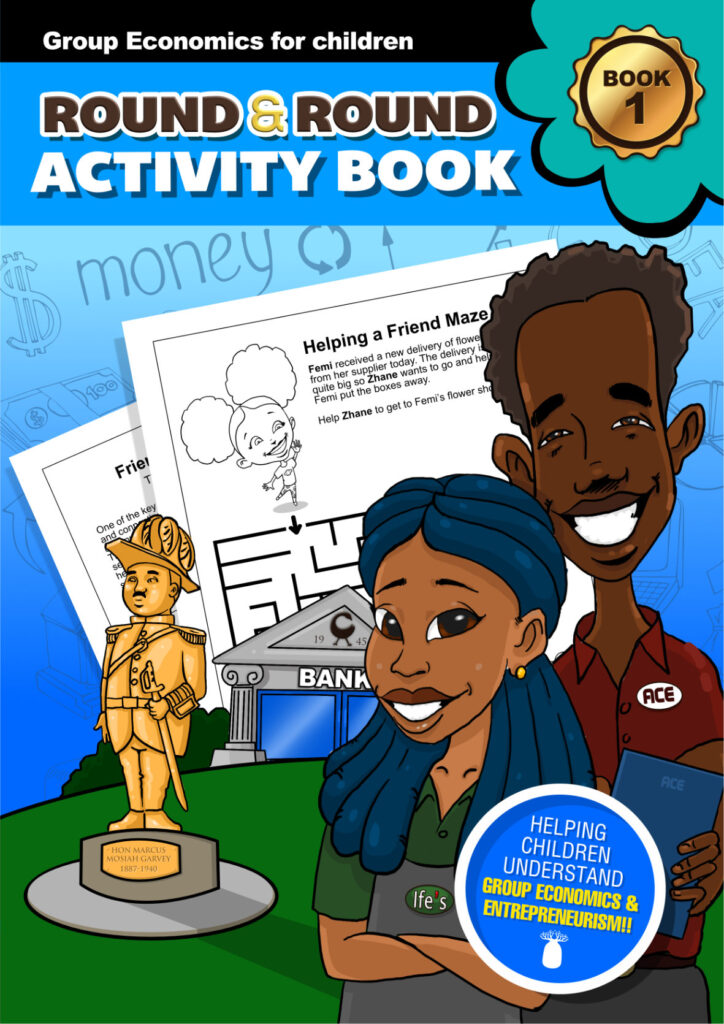 PRE-ORDER THE ROUND & ROUND ACTIVITY BOOK ACTIVITY BOOK
REDUCED PRICE FOR A LIMITED TIME ONLY
Reduced price offer ends 30th June 2022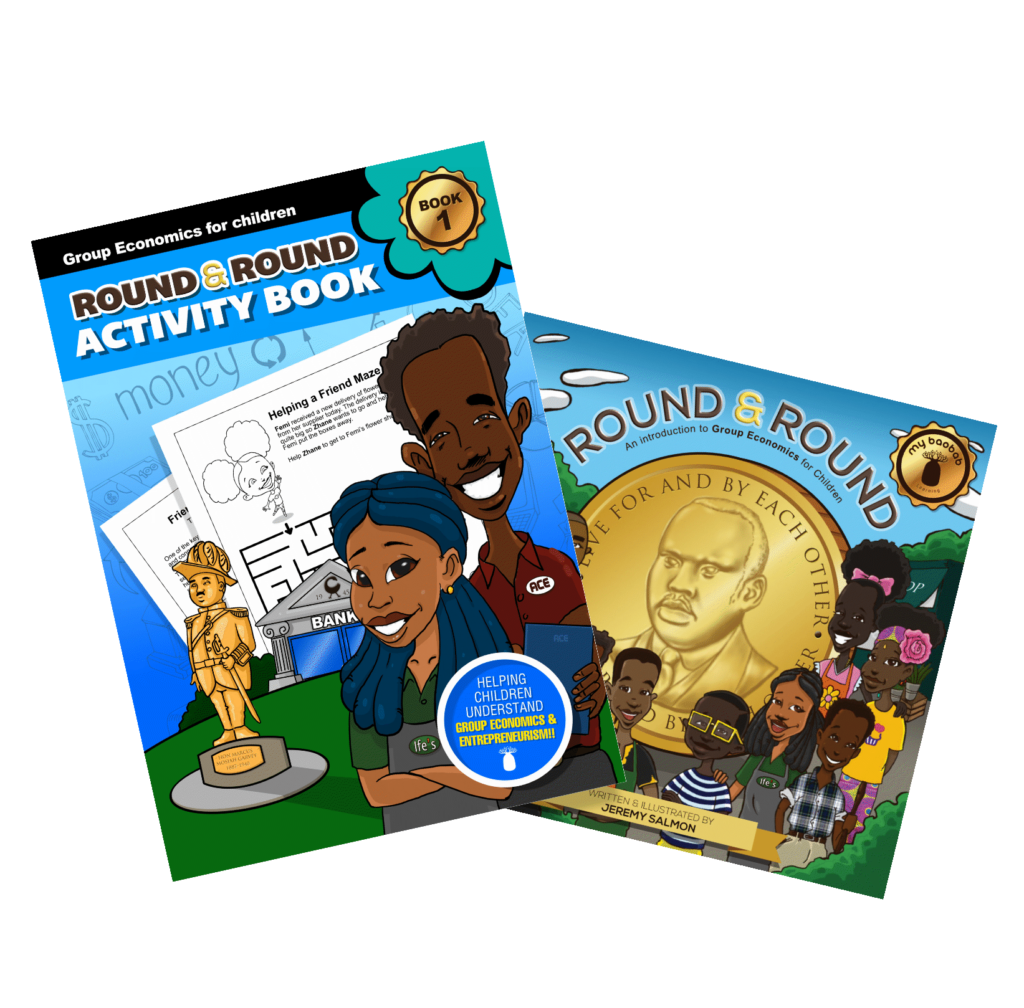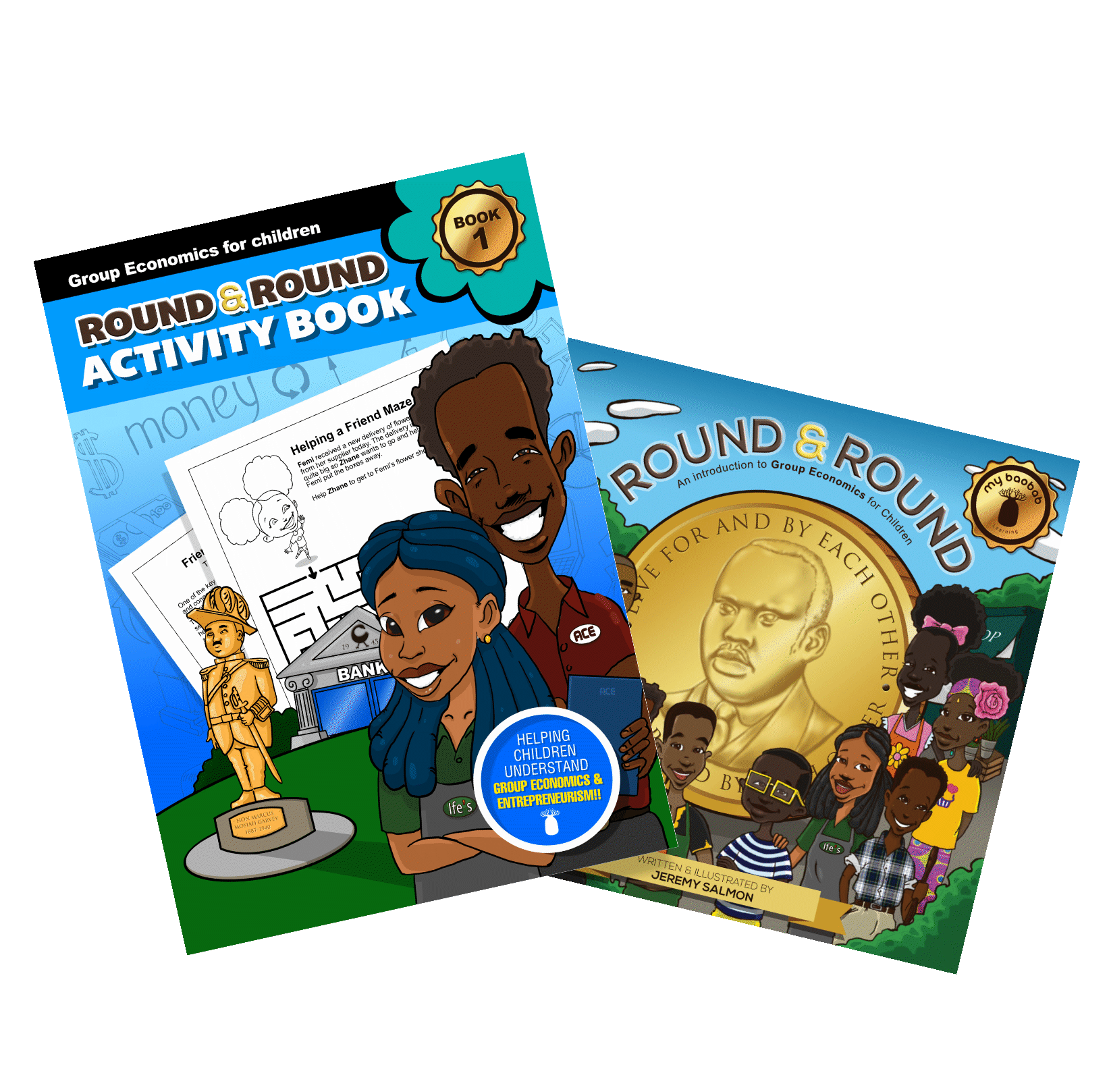 PRE-ORDER YOUR ACTIVITY AND STORY BOOK COMBO
REDUCED PRICE FOR A LIMITED TIME ONLY
Reduced price offer ends 30th June 2022