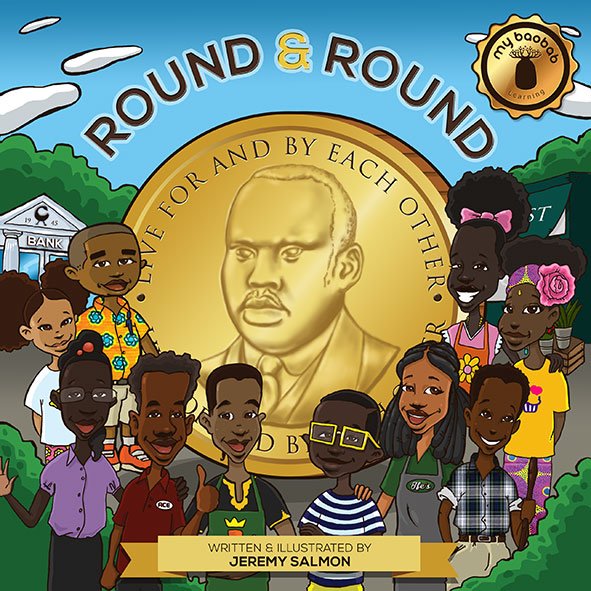 I'm so excited about launching my very first book "Round & Round" from My Baobab Learning collection.
Round & Round is beautifully illustrated rhyming story book teaching group economics from an early age.
It is about a community of young business owners that support, buy and sell to one another. This book encourages our children to build business and work together to ensure a better future.
Also don't forget to get your FREE Round & Round colouring sheets – CLICK HERE
Get your copies of "ROUND & ROUND" today!!!