About the author/ illustrator
Jeremy Salmon – Illustrator, Author, Artist, Designer, Teacher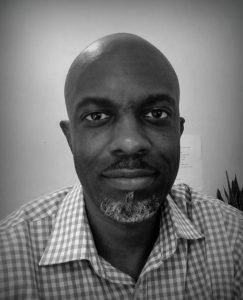 Jeremy Salmon is a father of six, a husband to one and a brother to all. He started his career as a professional freelance illustrator working for various publications and organisations. 
As a lover of the fine arts Jeremy has exhibited in a number of art exhibitions.  He was the curator of his own UK tour exhibition "Lawless Justice" in conjunction with "Project Rise Up" and "Amnesty international."
For the past 17 years Jeremy has run a successful design agency, WeDesign media. He has helped hundreds of established, start-up business and organisations to achieve their business goals via online and offline promotional marketing material.
He has also taught young people the design business via summer internship and the publication business in a number of inner-city London schools.
Jeremy's passion for illustration and writing children's books led him to create "My Baobab Learning."  His goal is to make a difference by positively influencing children of African descent to grow to think and do great things.
He remembers the books he read and looked at as a child and how they influenced him to do the things he does today.
With all the negative main stream media affecting our young people, it is so important to create a balance with more empowering imagery and a narrative from a black prospective.
The name "My Baobab Learning" is derived from the quote "From small seeds grow mighty trees."
The purpose of My Baobab Learning is to educate and empower the next generation of black excellence. The idea is to plant small positive seeds or thoughts and ideas in to the minds of our children so these thoughts become a part of their actions in the future.
Interests
When Jeremy is not illustrating, writing books or working with clients he spends much of his time with his wife and children, helping with the homeschooling, cooking and having fun. He also enjoys reading, watching movies, martial arts, healthy foods and exercise.